Ready to up your Expedition game?
Hi there! I'm akrolsmir, Expedition fanatic and RuneTiera lead dev.
Have our Tier List and Tracker been assisting your runs? Take things to the next level with RuneTiera Premium! Here are the exclusive tools and features you can earn:
Rare Tier
At the Rare level of support, you'll
unlock all card ratings
in the pick viewer. Never pass an S-tier card again!


You'll also get access to our Expedition archetypes sorted by Rating. Want to learn which archetypes give you the best chance of 7-ing?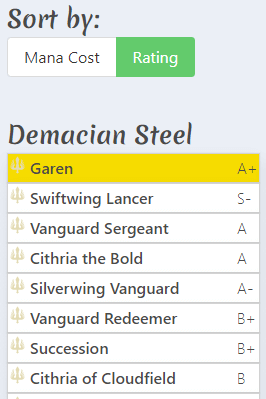 And of course, you'll be
credited as a RuneTiera supporter
in our newsletter and on our leaderboard.
Epic Tier
On the Epic tier, you'll earn a wicked
customized leaderboard avatar
. Represent your favorite Runeterra card for the whole world to see!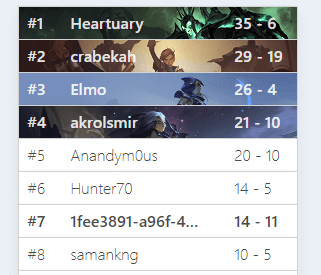 You'll also unlock
personalized winrate data
. See what cards and strategies have been overperforming in your previous runs!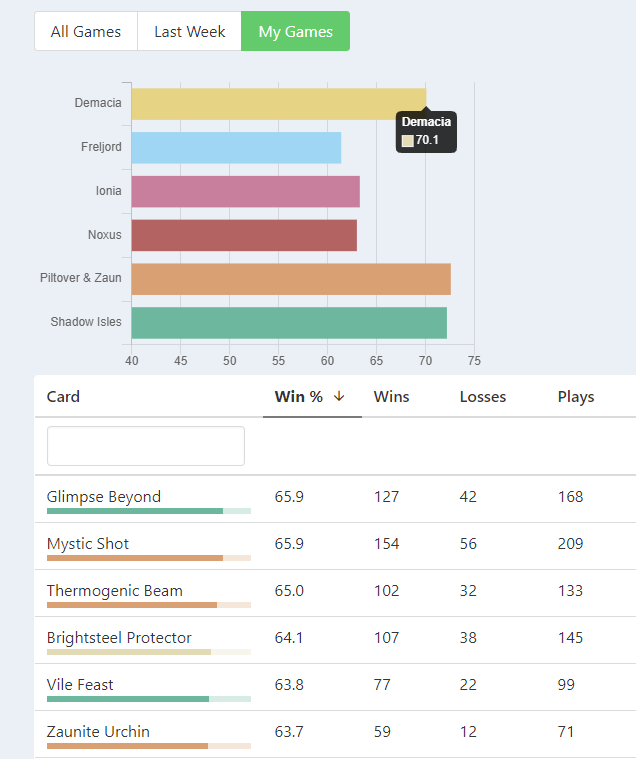 Champion Tier
To celebrate Runeterra's official launch, we're offering a 14-day free trial on your new Champion Tier subscription. Explore all that RuneTiera has to offer, at no upfront cost!
Dedicated to mastering the Expedition format? Besides everything in the previous tiers, our Champion members gain full access to our
exclusive strategy archive
. This includes:
Strategy articles on Expedition theory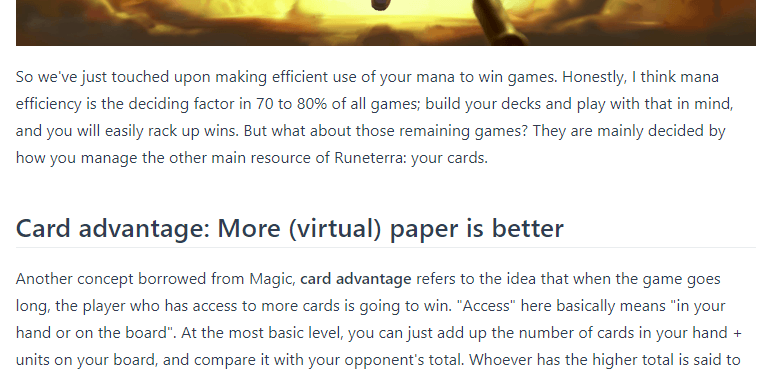 Video walkthroughs of 7-win runs
Extensive card-by-card reviews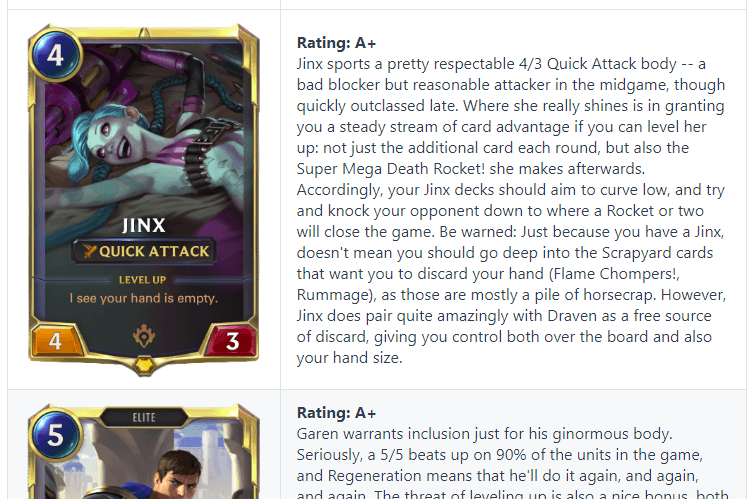 Testimonials
Don't just take our word for it. Here's what our users have to say:
"I've only just started playing LoR and using your service has been more than helpful. I got a 7-1 on my trial expedition with help from it, so thanks for that." -cz0r
"The best tool available for expeditions." -Iriju
"I found the strategic articles super useful and well written." -Leonardo
"Awesome job. I have been getting 6-7 wins easily following your tier guide. And it's only my 1st month into the game." -September_Hog
Ready to decide?
Every tier comes with
priority support
and an
ad-free experience
, as well as the warm and fuzzy feeling of
supporting our dev and server costs.
As always, if you have any questions or need support, drop me a line at
akrolsmir@gmail.com
.
Thanks, and happy 7-ing!